APPROVED ELEVATOR ERECTOR INSTALLER




IHeis is now well established in the market, and has gained many new customers. That's great, and we would welcome new customers! Some great work has been completed, and new is happening. We have plenty of orders, and the annual turnover is already achieved.
iHeis have low overheads and a healthy economy. We have good and affordable solutions to suit customers well. Our customers are often cost-conscious, but also a desire for a little extra money. The recession in Europe gives a good exchange rate, so our priceew is very reasonable. We also find that our suppliers "goes to great lengths" to accommodate our wishes.
2012 summer holiday was special. We won a major rebuilding job at CargoTec in Kristiansand. An old thyristor regulated crane was modernized. iHeis was responsible for the physical work. The crane is from 1969, and has four hoists and two individual trolleys. Lifting capacity is 2 x 100 tons. All functions was controlled in a bad way, but now three of the hoists and all the travel functions are in perfekt shape. One motor needed a new brake and coupling, and was repaired later same year.
iHeis is impressed with the level of service from our spanish manufacturer, and say thank you for very good prices. We can actually provide proper traction lifts at almost the same price as the screw lifts. We taylermade lifts exactly to your needs, and can deliver a pre-fabricated shaft as well. We erect the elevator and shaft on site.
In February, the Lm-Lift Material passed by by to present their news. The Germans are very precise and reliable. We can be confident that everything "goes by the book." Dinner at Peder Ro, is probably still the highlight of the visit. Delivery from the German stock is 10-16 weeks.
We now have an agreement with Securitas alarm on receiption and any sanctions for elevator alarm. To reduce costs the specialized Securitas guards can help to evacuete the car if it is stuch. Our technicians will repair the elevator the next business day, or by appointment.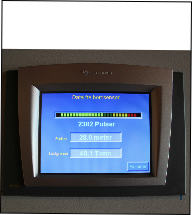 WE ALL NEED A BOOST NOW AND THEN.
Please contact iHeis as for a nice elevator chat. It will probably pay off ...
We wish our customers a nice day, and hope for good weather!
Up here in the northern globe, we now have perfect conditions for a trip into nature. We recommend Sirdal and hiking in that area.